A great read. Very well thought out. Thanks for letting me read it.
Jemaine Clement – NZ comedian & actor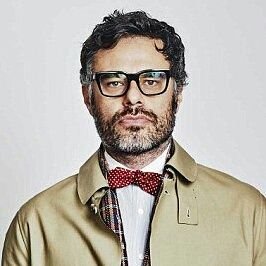 Joseph – thank you so much for sharing it with me. I'm delighted that Twitter has played a part in your life. I'm incredibly proud to work for the company and hope that as we develop we can continue to make a difference to the world be it for individuals or groups.
Sunil Singhvi – Strategic Partnerships Manager, Instagram. (ex Twitter)
Hi Joseph just finished your presentation. Thank you so much for sharing. You are such an inspiration. Love that you are from Tauranga too.
T Mulligan– NZ musician & artist.
Joseph is a remarkable young man who is using social media to be just that "social" in a world that will always see his wheelchair first and him second. With social media he can let the real Joe be seen first without peoples preconceived notions of who he is based on appearances.
With a variety of hobbies and interests, social media has become a two way street for Joseph to interact with others who share his likes in music and TV. A window to a world that isn't always easy to make his way around offline.
Wendy Wings – NZ Twitter star
Really good stuff friend! Proud of you.
Stephen Christian – Musician, Anberlin & Anchor & Braille
What an unbelievably amazing person you are! Your story is truly extraordinary.
Richard Ayoade– UK Comedian & Actor and Director
Joseph Reid (ex-Omokoroa No 1 pupil) visited us today and made a presentation to our senior students. Joseph has cerebral palsy and his presentation showed us how he uses technology and social media to overcome his physical limitations.
Joseph has a dream to help businesses use social media platforms to further improve their market exposure.
Joseph has more than half a million twitter followers, some are famous people and the inventor of twitter! If you are a twitter follower, his name is @Defender1995. Joseph kept the senior students spellbound for half an hour with his wonderful presentation. He then showed how his 'eyegaze' programme works to allow him to use computers (faster than some of us can type), and answered some questions with his speech technology.
Found your link really interesting. You're so well connected on social media.